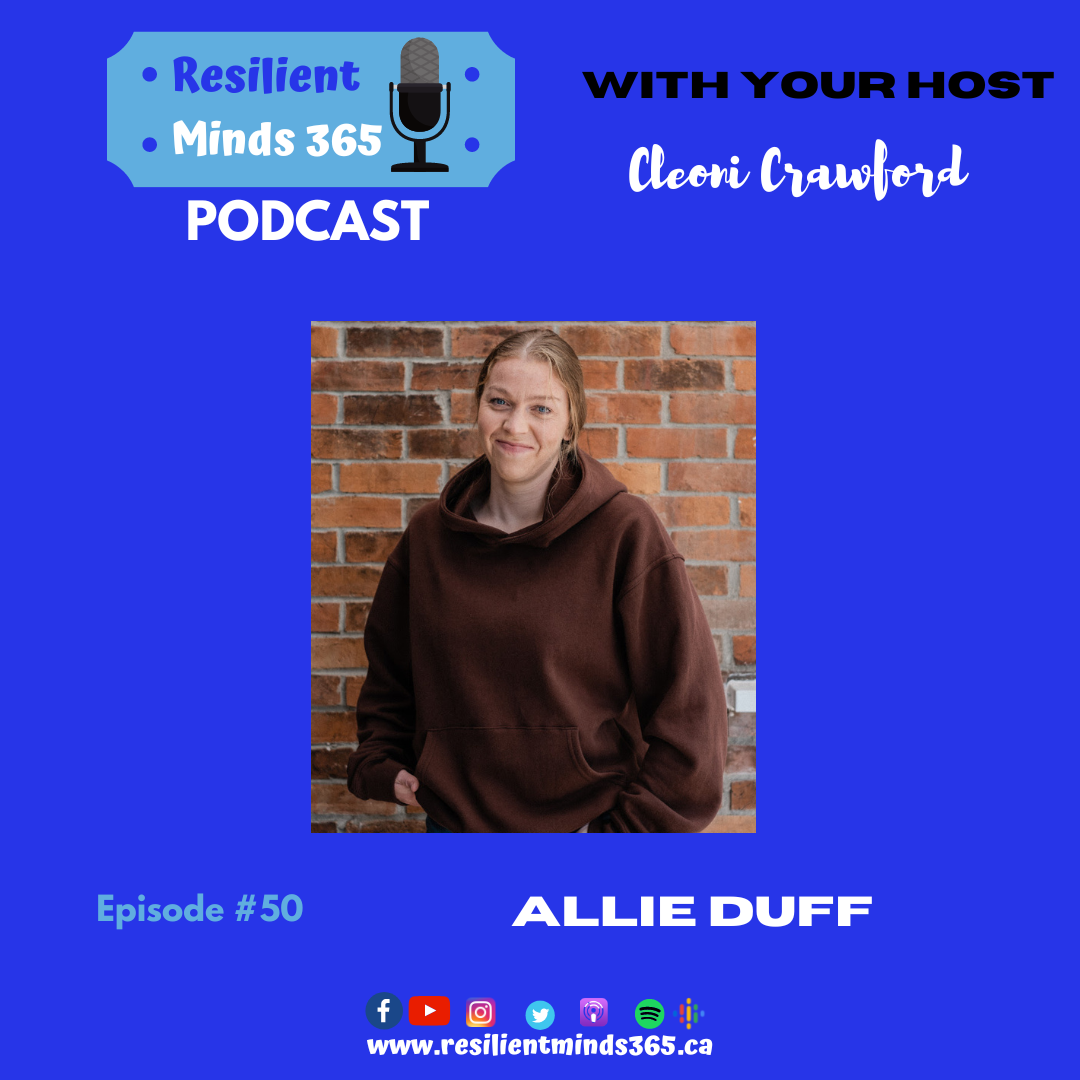 Welcome to Resilient Minds 365 where we discuss the resilient stories of entrepreneurs, professionals and students with mental illnesses to encourage you to strive, thrive, and live in abundance.  I'm your host Cleoni Crawford.  This week's guest is Allie Duff.
Founder, CEO and Fashion Designer, Allie Duff, believes that everyone has the right to live with pure confidence and deserves to feel strong, supported, and free to be themselves. As a Division One athlete, swimming was Allie's life. When her career came to a close, Allie was confronted with the toll of her neglecting mental and physical health, leading her to be admitted for treatment in 2018. As she started her journey to find balance, Allie struggled to find effortless pieces that were live-in-it soft and made her feel herself, leading her to create Pure Balanxed.
Stay connected with Allie Duff:
Instagram: https://www.instagram.com/alliejeanduff/
Instagram: https://www.instagram.com/purebalanxed/
Stay connected with us online:
Facebook: https://www.facebook.com/resilientminds365/
Instagram: https://www.instagram.com/resilientminds365/
Twitter: https://twitter.com/rminds365
YouTube: https://www.youtube.com/c/onlycleonitv
Linkedin: https://www.linkedin.com/in/onlycleoni/ 
Website: https://www.resilientminds365.ca
Send questions and guest suggestions to resilientminds365@gmail.com.
Get my new books, The Music of My Life or 30+1 Resilient Stories on Amazon at
Play Now